This article is a comprehensive guide to the various Australian mattress sizes, and how they differ from other countries bed sizes. There are five standard Australian mattress sizes, and two newer sizes, which are;
Single
Long Single*
King Single
Double
Queen
King
Super King*
The ones marked with an * are the newer, contemporary Australian mattress sizes.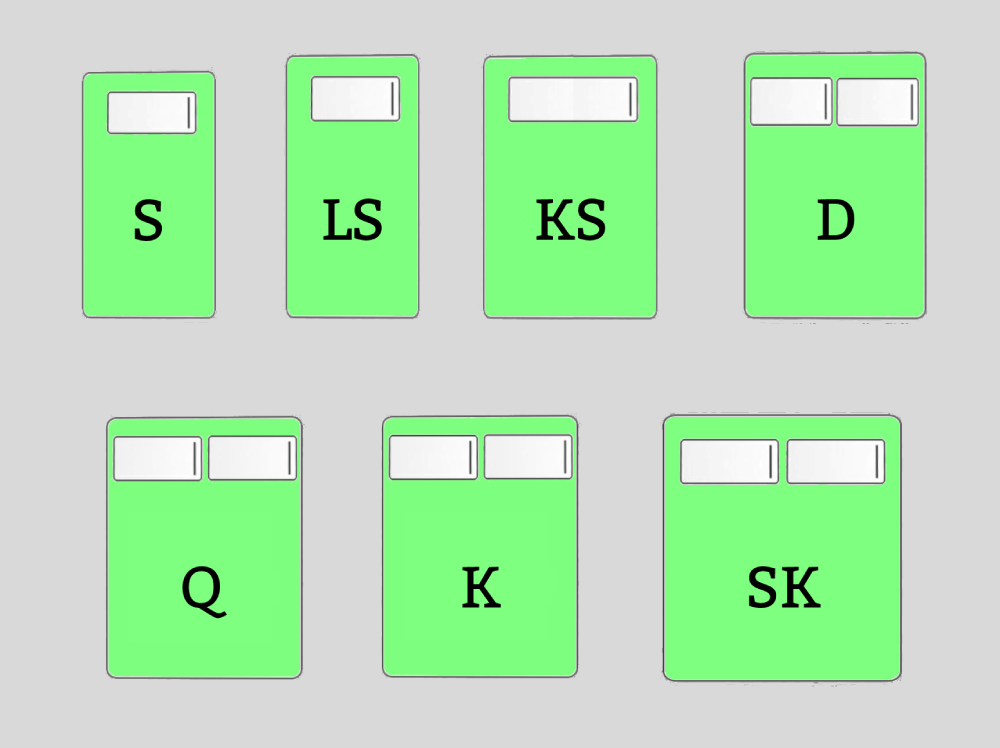 Why are mattress sizes important?
More than half of Australians have between 1-4 bad sleeps every week, according to a recent study. There are a number of elements that can help improve your sleep, and one of them is the size of the mattress you sleep on.
In Australia, our mattress sizes are different to other countries, such as the UK or the USA, which means if you purchase bed linen overseas, you may end up with ill fitting sheet sets or doonas.
To find the dimensions of your mattress, look for the manufacturers label usually on the footer of the mattress, or measure it using a metric ruler or tape measure.
You should always measure the length and width of your mattress, by using the edge of the mattress when it is laid flat. This will give you the best chance of an accurate mattress measurement.
Australian single mattress size
An Australian single mattress measures 92cm wide x 187cm long and is designed to allow one person to sleep comfortably.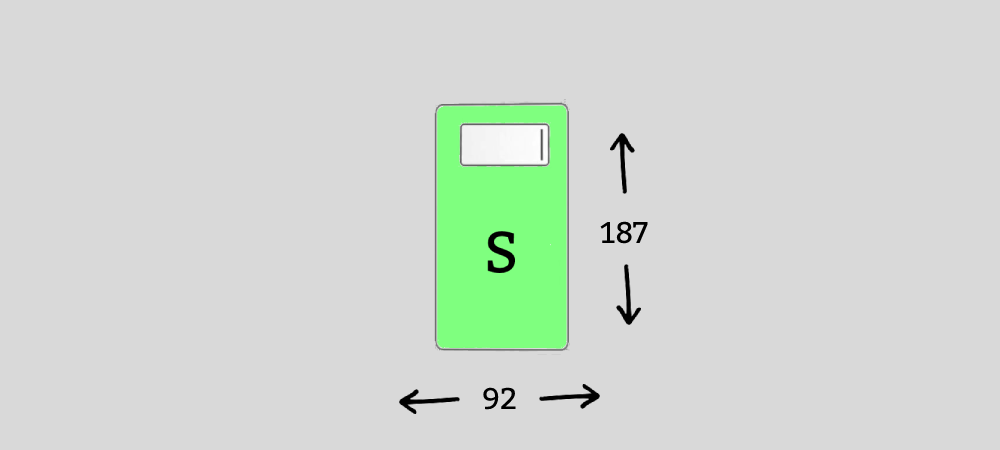 Single beds are great for tight spaces, as a first 'big kid' bed, or on a trundle bed for guests.
The single bed is wider than the UK equivalent, and slightly shorter than the UK version. It is also known as a twin bed in the USA.
Australian long single mattress size
An Australian long single mattress has the same width as a standard single mattress (92cm / 920mm) however it is, as the name would suggest, slightly longer at 2030mm.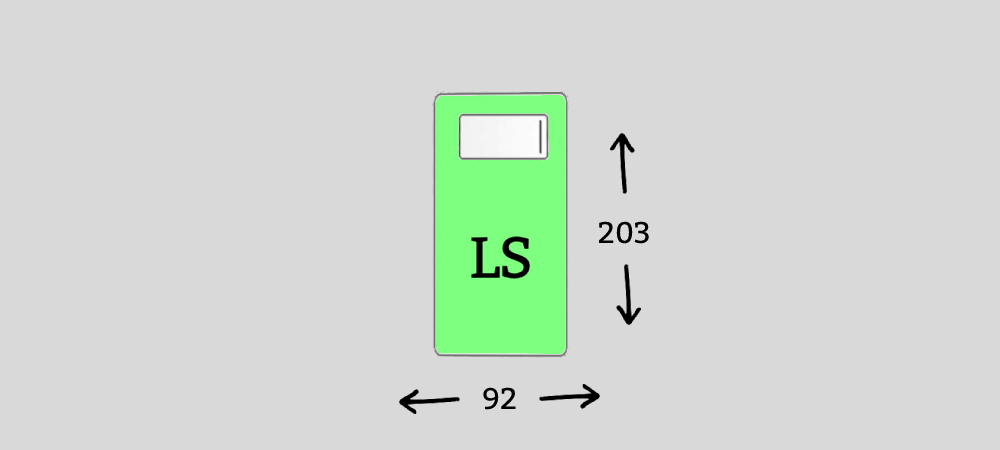 Two long single mattresses side-by-side are the same size as an Australian king mattress.
The Australian king single mattress size
The King Single is the largest of all the single mattresses, measuring 1060mm wide and 2030mm in length. It is therefore wider and longer than a standard Australian single mattress.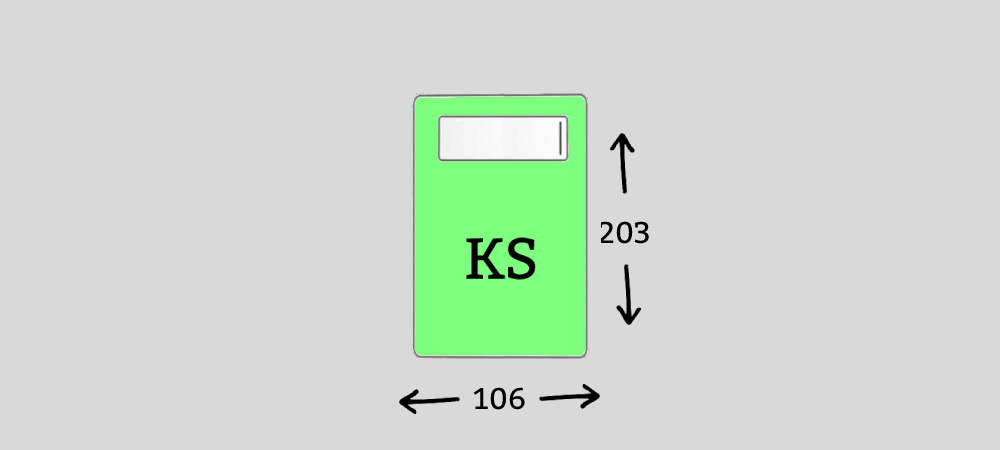 King single beds are considered the best mattress sizes for single occupants, given their roomy size.
While king single mattresses offer a great night's sleep, they are usually too small for two adults to comfortably share.
The Australian double mattress size
An Australian double mattress is a great choice for anyone who has restricted bedroom space, however needs more width than a single mattress can provide. An Australian double mattress size is 137cm wide x 187cm long.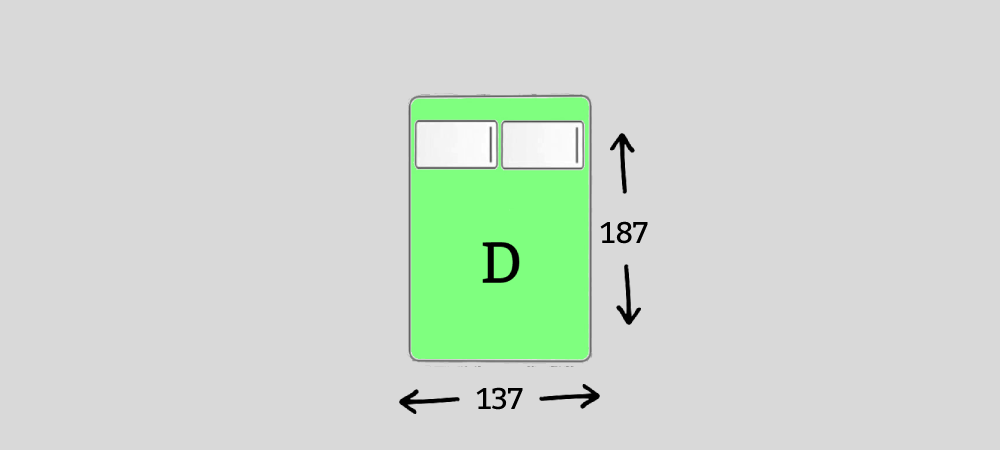 A Queen or King mattress will provide extra length however may not fit your space, especially if you are considering living in a tiny house, so the size of a double is often seen as a great compromise.
The Australian queen mattress size
The queen size is the most popular mattress size in Australia, measuring 1530 x 2030mm.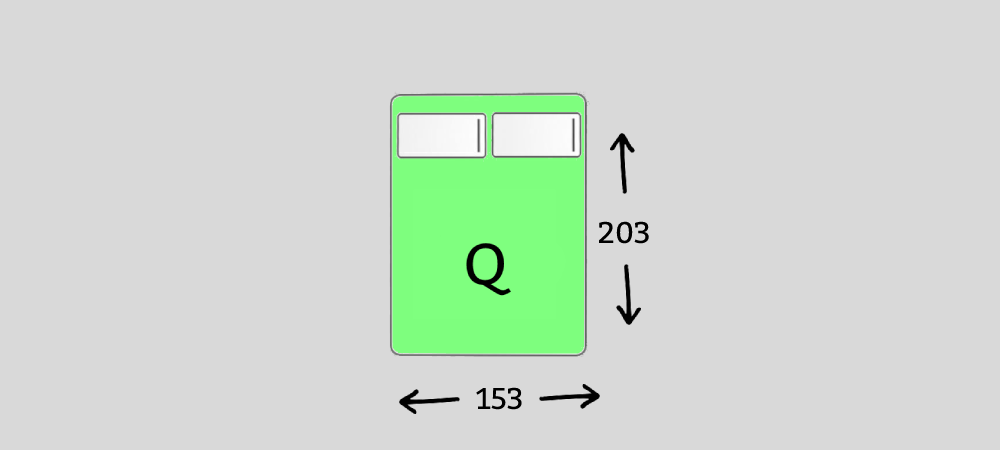 An Australian queen mattress has the same length as a king mattress, however it is wider and longer than a double.
The Australian king mattress size
An Australian king size mattress is ideal for couples and families, and they measure 1830 x 2030mm.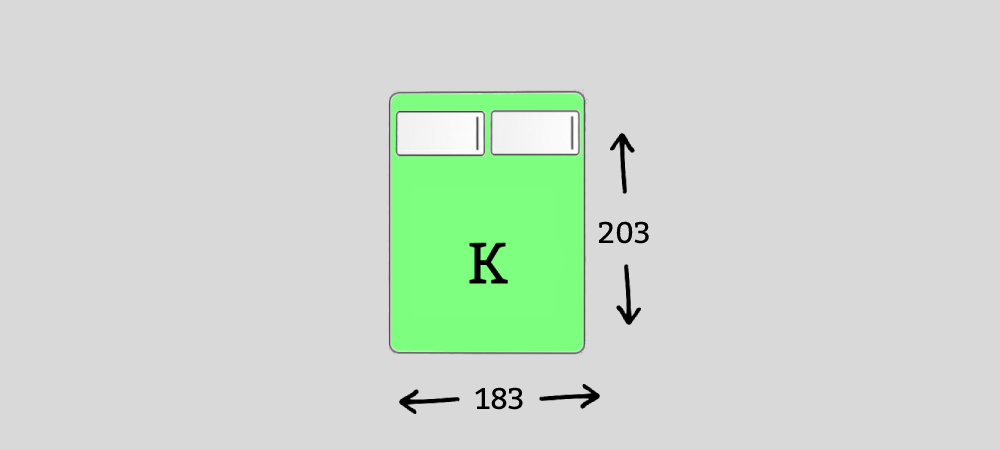 Australian king mattress size
You will find that Australian king size mattresses and beds are becoming increasingly popular, with around 21% of Aussies now sleeping on a king mattress.
Australian super king bed size
At a perfectly square 2030 x 2030mm in size, the Australian super king mattress is the luxury choice for anyone with bedroom space to spare.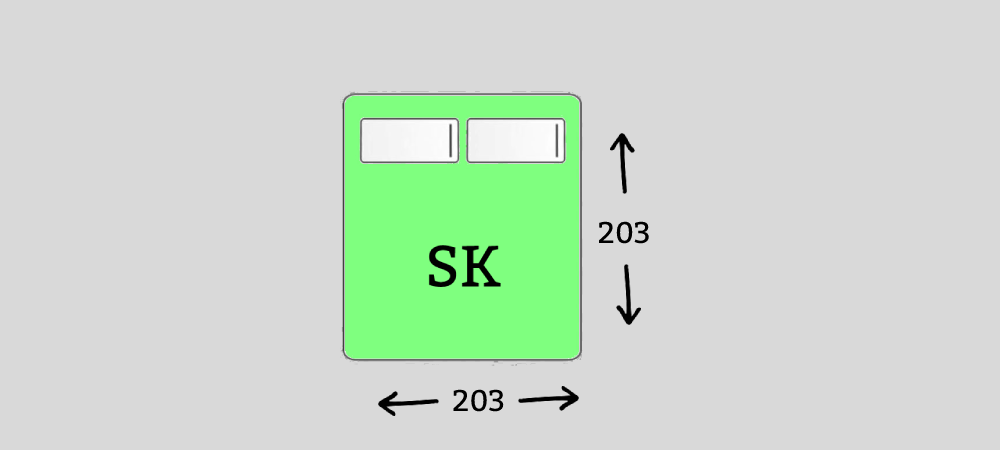 Perfect for anyone who enjoys lots of sleeping space, along with families or couples with pets.
These beds are so large, you have to have two support rails underneath for extra support. Super king mattresses can have a king size bed frame as well, so the whole bed will fit.
Comparisons of Australian mattress sizes
Here is a nice roundup of the Australian mattress sizes, in both metric and imperial measurements.
| | | |
| --- | --- | --- |
| Mattress name | Metric size | Imperial size |
| Single (S) | 92 cm x 187 cm | 3'0″ x 6'2″ |
| Long Single (LS) | 92 cm x 203 cm | 3'0″ x 6'8″ |
| King Single (KS) | 106 cm x 203 cm | 3'6″ x 6'8″ |
| Double (D) | 137 cm x 187 cm | 4'6″ x 6'2″ |
| Queen (Q) | 153 cm x 203 cm | 5'0″ x 6'8″ |
| King (K) | 183 cm x 203 cm | 6'0″ x 6'8″ |
| Super King (SK) | 203 cm x 203 cm | 6'8″ x 6'8″ |
Conclusion
When shopping for an Australian mattress, it's important to know the size of your bed frame first. If you are looking at purchasing a new bed frame as well, it is very important to measure your bedroom, to determine how much free space you have for the bed to comfortably sit.
Whilst it may seem attractive to completely fill the space with the largest size that fits, this also makes it difficult for you to move around your bedroom freely. Sadly sometimes, compromises may need to be taken.
The mattresses you can buy in most department stores and mattress retailers usually one of the standard sizes mentioned above. I would be cautious about choosing an unusual bed size, for fear that you will find purchasing bed linen difficult.