Located less than 5 kilometres northeast of the Perth CBD, on the banks of the Swan River, lies Maylands, an eclectic suburb who is certainly starting to bloom as a creative and cultural hub.
Large areas of high density apartments built in the seventies and eighties are mixed with traditional weatherboard homes and new architecturally designed residences.
As a result, Maylands enjoys a real cross section of the Australian community, from rich empty nesters, to young professionals, families who have called Maylands home for generations through to the transient student population and those less fortunate.
Famous tenants within Maylands include
West Australian Ballet
The West Australian Ballet Centre is situated on the historical site of the former Blind Institute in Maylands. The history of the building site dates back to 1897 when the Victoria Institute and the Industrial School for the Blind was developed as a part of the celebrations for the 60th year of Queen Victoria's reign.
Western Australian Youth Jazz Orchestra
It has recently been announced that the Western Australian Youth Jazz Orchestra will soon take up residence in the old Maylands Hall at the corner of Eighth Avenue and Guildford Road
RISE (Recreation, Information, Socialising and Entertainment)
The RISE centre was opened in mid 2011 and replaced the former Alma Venville Centre with a larger, more contemporary facility. The RISE is a multi purpose community centre that includes a library, gymnasium, cafe, creche, dry courts, function rooms, meeting rooms and a community hall.
Is it Maylands or Pizzalands?
Maylands holds the title for the most pizza outlets in a single suburb, with no less than six pizza outlets.
All Seasons Pizzeria
Hidden away within the Maylands Commercial Centre, All Seasons Pizzeria is located opposite Seasonal Brewing.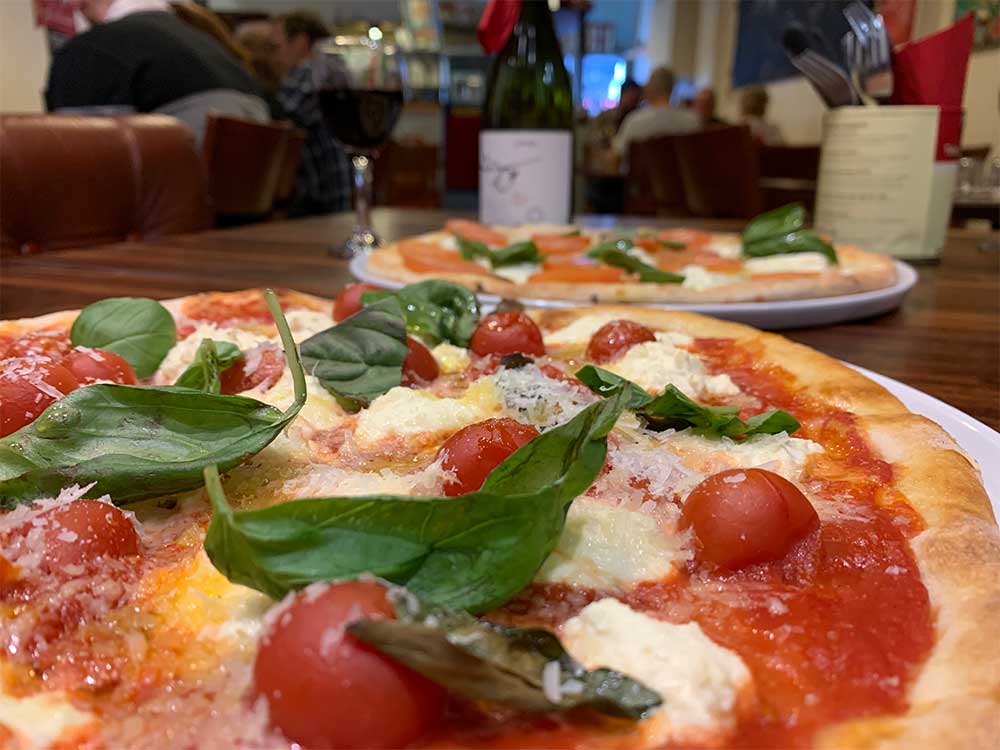 Amore Mio
The author's favourite pizza joint in Maylands, with a small venue packed to the rafters with tables and chairs. Amore Mio certainly gets busy!
Located on Guildford Road, next door to the very cool art gallery and framers, Studio 281.
Annie's Wood Fired Pizza
Annie's Wood Fired Pizza is a well established wood fired pizza truck, who trades from the carpark at Bardon Park in Maylands, and is open most days throughout the afternoon.
Leo's Pizza
Trading opposite the train station since the 1980's, Leo's Pizza has been a landmark along the Midland train line since I was a teenager.
Oscar's Kebabs and Pizza
Oscar Kebabs is the local Turkish fast food shop, who also happens to sell pizza, as well as their kebabs and fresh Turkish breads. Located on Eighth Avenue.
Rifo's Cafe
Not exclusively pizza, Rifo's Cafe has a full italian menu and was originally a liquor store. Located corner of Eight Avenue and Guildford Road.
Rossenero's
In the Lyric Lane laneway, literally a few dozen steps from Rifo's cafe is the barely signposted Rossenero's Pizza, a very fine pizza lace with a fantastic chilled vibe. Book early, as this place is regularly fully booked.
Fancy a tipple?
Moving from Pizza, Maylands also enjoys a lively bar and brewery scene.
Within a 2 minute walk, Maylands centre has no less than four venues for a drink or three.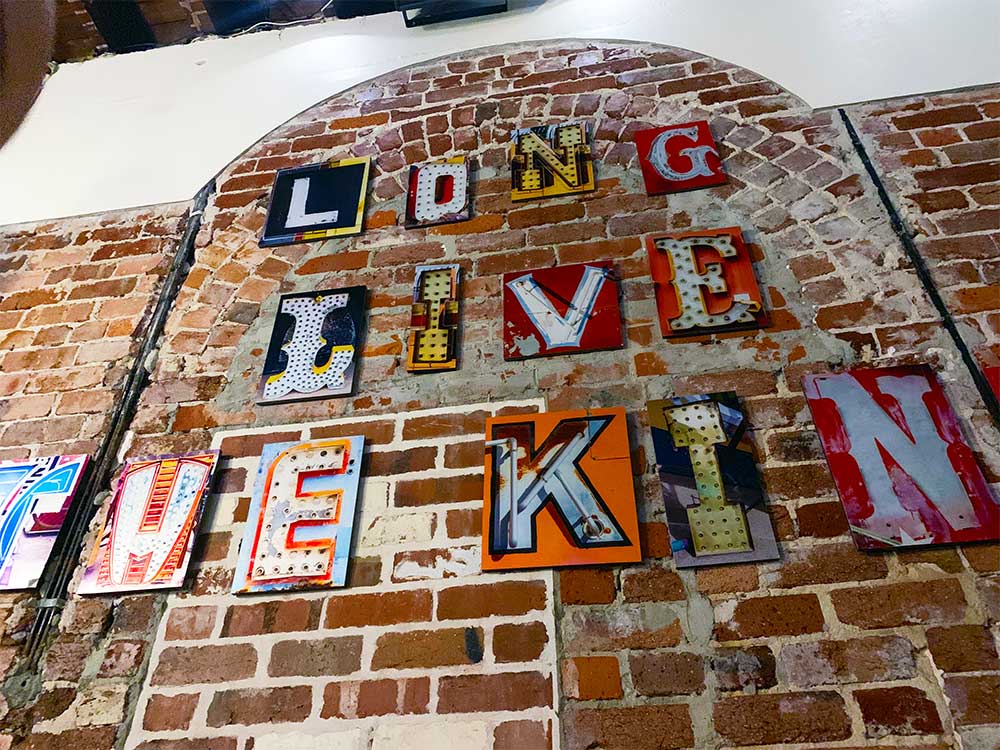 Henry on Eighth
My favourite watering hole, Henry's feels like an extension of your own living room. Say hello to the Friendly owner, Steve.
Lyric Lane
A recently opened music venue, cafe and bar all in one, Lyric Lane takes its name from the Laneway behind the building.
Seasonal Brewing
A favourite during summer, Seasonal Brewing has an eclectic crowd, a wide range of beers and an interesting menu.
Swallow Bar
The only bar on Whaley Crescent, Swallow Bar is always full to the brim. Great cocktail selection and menu items to boot.
Then, slightly further afield, you have the Peninsula Hotel (Railway Pde) and the Maylands Tavern (corner Pensinula Rd and East St).
Shop Shop Shop
For those wanting a retail fix, there is plenty of choice. Rabble Books and Games is a very hip little bookstore, and then there's the eight avenue art collective, the kitchenware shop, the gun store(!) and more.
This article is part of a Suburbs of Australia profile series, called Suburb Focus. Want us to feature your community? See our Write for Us page for details.