Very often you can feel like you have no savings, and a big bill comes in and that can make you feel slightly overwhelmed. There are a number of ways you can make some extra income to cover these unexpected costs, and help you save for rainy days. Let's go through them in this article.
The $5 job that could enliven your spare time
There are tons of jobs on Fiverr that get you $5 per assignment. You could try your hand at writing and translating posts, video and animation work, marketing online spiels or writing LinkedIn profiles and write ups. The sky is the limit and if you have a skill, this is the site that remunerates you for that skill.
Getting paid to help the householder
There are umpteen tasks around the home that people wish somebody else could do for them. For example, you can make some extra income using the Airtasker website, which matches the householder's task requirements with handymen and women who are verified and community vetted, that are placed at their disposal for a fee.
So whether it is cleaning the home, fetching groceries or decorating the drawing room, you can opt to be the paid tasker who is hired to do all that and more while the householders busy themselves in what they plan to do.
Do online surveys and research work
Companies, the world over do considerable market research before they conceptualise or launch new products. They do this to get a feel of what customers think about their product. One site is FindFocusGroups which pays focus groups for their output. Another site to make some extra income, by completing surveys is Opinion World.
With CashCrate you will be encouraged to try new products and exchange your feedback, and get paid for it. It's important to understand that this concept works if you are getting paid for what you contribute, and it shouldn't be the other way round.
Make income by renting spaces to strangers
If you are not yourself living in rented accommodation or subject to HOA rules, you can rent out a limited space or your entire home while you are travelling or leaving the home unoccupied, and earn some extra money.
There are trusted sites like Airbnb that provide online platforms to list your real estate and to browse the sites for rental property in global destinations.
Let the car help you earn money
It is possible that your car remains idle over the weekends or during office hours when you use the public transport. You could list your vehicle on classifieds so that others can commandeer a driver to use it when they need a vehicle. Alternatively, you could sign up with Lyft or Uber and get paid hourly for driving perfect strangers to their destination.
Leverage money to earn more cash
Many banks announce an attractive sign up bonus on opening a checking account.
Insisting on paying the balance promptly every month to prevent interest overload and grab cash back offers on purchases made through credit cards, or by shifting savings to a higher income earning facility or account.
Creating cash from disposable items
It's a double whammy – you get to declutter your home and clean your cupboards, rooms, attic and garage and generate fresh money by disposing the things you don't need. Arrange a yard sale or push sales through eBay or Craigslist where the items can fetch more money.
The range of outlets available for selling stuff is mind boggling. For books and school texts there is Textbooks, Amazon and marketplace; for old mobiles and electronic gadgets there's Gazelle, and even sites for disposing a bridesmaid's outfit or wedding dress.
Craftwork as a money earning proposition
If you have an inborn skill or creativity that helps you design or craft handmade items and you are familiar with working on a variety of textures like wood, bamboo, metal, clothing and embroidery, you can make stuff for sale on Etsy.
Blogging as a money earner
You can let your creative writing skills bloom and gain a lot of personal satisfaction and fulfill your desire to communicate in a language people can understand. It also helps make money on the side.
Surveys say around 10% of bloggers are earning up to $10,000 per month. Having a degree in Creative writing, English or Journalism would be a bonus.
Sell organic produce at the markets
It is possible that you have a kitchen garden that grows herbs and veggies organically that could be in great demand in the local farmer's market and fetch a good price for you. Just ensure you are not violating food industry rules and state regulations.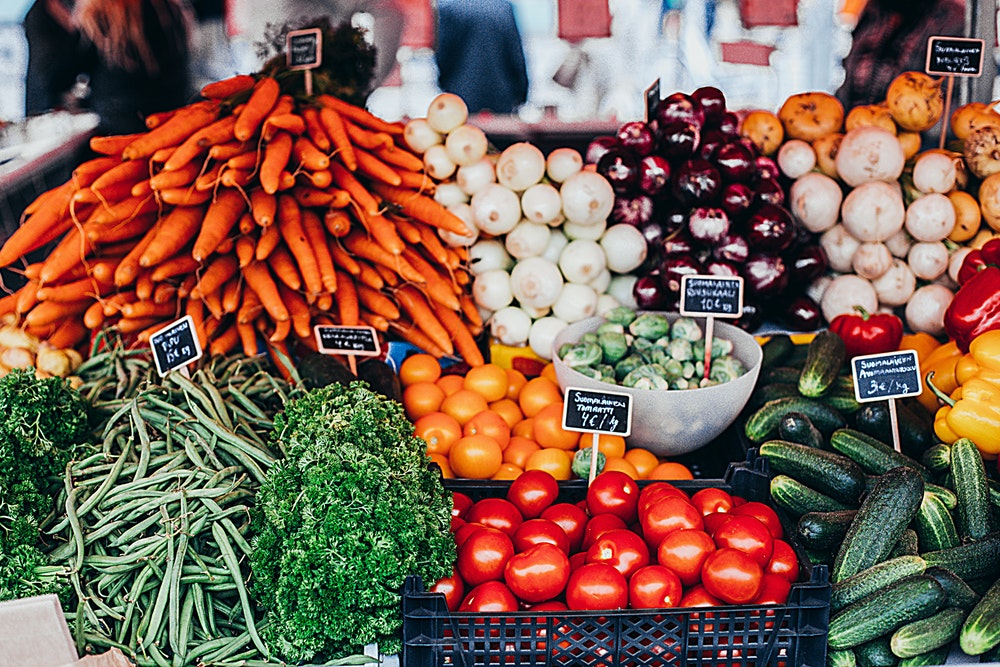 Offer pet care or walks
There is a huge industry caring for pets in Australia, and one of the best ways to contribute your might is to get hired as a pet sitter to do day care or take pets for walks. It helps a great deal if you have a veterinary degree or you are skilled in veterinary medicine. Gumtree, Facebook marketplace and Craigslist will help make some extra income, and keep you busy on weekdays and weekends.
Embrace childcare
Child care opportunities are enormous especially in active communities, and parents always need help with baby sitting and childcare routines. Having majored in child care related subjects is a definitive plus point in getting these paying jobs.
There is plenty of data on jobs that are in great demand. Using online classifieds you can check out parents that list their childcare assistance needs when they board a flight.
Writing and translation work
If you are fluent in one or more foreign languages your services as a translator will be much in demand through websites like Upwork, Gengo or Indeed, and you can float a resume on Monster to build your career in what is considered a very lucrative field.
If you have excellent command over English and can post views fluently on wide ranging topics, sites like Upwork and Amazon have tons of work that can earn you decent cash.
Tutoring assignments
If you are skilled in fitness, sports, cookery, dancing or fashion designing or adept at teaching math or any other college subject, you could teach someone else for a fee. You could just as well coach students to compete in ACT and SAT exams.
If your skills are epitomised in a master's degree or any higher technical qualification there may be online faculty posts that could open doors for you. Skillshare is a good site that allows you to teach a variety of courses online for a fee if you sign in as a service provider.
In Summary
The world is moving online and there are multiple avenues to keep yourself busy while you make some extra income. Savings isn't just reducing your expenses. Explore the tips we have shared with you and chart a new path into areas you never tried before.
Who knows? What starts off as a temporary vocation might just become a lifetime permanent job and money spinner.