If you call yourself a wine-lover and you have not visited Australia to explore their wines then you are certainly missing out on something that you must not. Your wine connoisseur resume will be short of Australia's fine wines. But guess what you can avoid that by knowing the top Australian wine regions you need to visit.
The major wine-producing zones in Australia are South Australia, New South Wales, Victoria and Western Australia. All these zones have wine regions with their specialities.
South Australia has Barossa Valley which is world-famous for its Shiraz, Yarra Valley in Victoria is famous for producing Chardonnay, whereas Hunter Valley in New South Wales is famous for Semillon. Margaret River on the other hand is famous for its Cabernet Sauvignon.
These areas have their exclusive wine productions because of their varied climatic conditions which allow different grape varieties to grow and therefore produce a taste of their own.
Let us check out the best wine regions of Australia in detail below.
McLaren Vale, South Australia
This wine region is warm and enjoys a stature of making fully flavoured red and white wines. Famous for Shiraz, the area is also known for its premium Grenache and Cabernet. Some Mediterranean varieties like Fiano, Vermentino, Tempranillo and Sangiovese of this area are also very well suited climatically and provide wine lovers with another wonderful discovery.
One-third of the cellar doors offer local produce as a part of the tasting experience inclusive of high-end, starred restaurants to casual platters.
Margaret River, Western Australia
A geographically isolated area, Margaret River is located in the southwest corner of the Western Australia. But it still it has managed to establish itself as one of the premier provinces for fine wine.
This is because more than 200 boutique wine producers which operate in the region accounting for about 25 per cent of Australia's premium wines. Margaret River has a similar climate to that of Burgundy and France. The region is best known for its Sauvignon Blanc, Cabernet Sauvignon and Chardonnay. It is a great place for wine tasting and other touristy things.
Barossa Valley, South Australia
Barossa has more than 150 wineries and 80 cellar doors making it one of the world's best wine-growing areas. It is the home to some of the oldest vines in the world many of which are over a century old. The region has been consistently producing outstanding vintages over the past 160 years.
Barossa Valley and Shiraz have become synonyms to each other over the years. Not just that, the valley is renowned for its full-bodied Chardonnay as well, Eden Valley Riesling and Cabernet Sauvignon, it has many varieties to offer. It also has a range of hotels to stay in with a picturesque cluster of villages, rolling hills, stone churches and vineyards.
Coonawarra, South Australia
A South Australian wine region on the Limestone Coast bordering Victoria, Coonawarra is best known for producing Cabernet Sauvignon. Another popular thing about it is the presence of rust-coloured Terra Rossa soil.
The region has maritime conditions which are also suited for Shiraz which once dominated the wine variety in the area. It has cosy and comfortable accommodations for visitors who come for wine tasting in the area.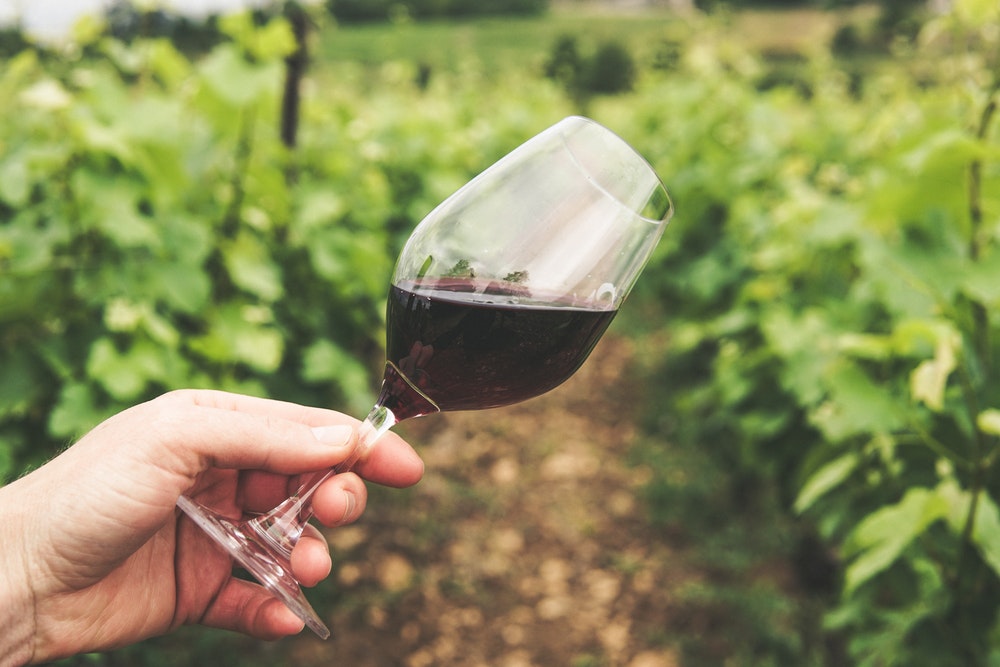 Yarra Valley, Victoria
The proud wine-growing district was the first one to come up in Victoria. Its history goes back to 170 years making it the birthplace of Victoria's wine industry. All the way in 1838, the first vines were planted and the culture went on to spread through the 1860s and 1870s. Unfortunately, wine production in Yarra Valley ceased in 1921 due to increased demand for fortified wines.
In the late 1960s, the replanting began which gradually led to the Yarra Valley being addressed as one of Australia's foremost cool climate regions where classic style wines are made from a wide range of varieties. It is also home to many bold and exciting new breeds of revolutionary winemakers who are experimenting with grape growing and winemaking keeping the traditions intact.
Adelaide Hills, South Australia
An area with a cool climate and an elevated altitude making wine distinct from others produced in the state. It has a reputation for producing the best Pinot Noir and Chardonnay. In the last decade, the subregion has emerged as a winemaking hotspot.
Hunter Valley, New South Wales
James Busby brought 20,000 vine cuttings to Australia from Europe and established Hunter Valley in the mid-19th century. Best known for its full-flavoured Chardonnay, earthy Shiraz and Semillon, which develops rich complexities with age. The Hunter Valley's proximity to Sydney lures event organisers. The region also hosts the annual Hunter Valley Wine and Food Festival.
After you tour all these wine regions, one thing is sure you would want to come back for more.
Visit Just Wines to know more about these wine regions and their specialities.