Plaid, as one of the classic prints, can be worn in all seasons and can be worn by everyone. You won't go wrong with these printed pieces, such as plaid dresses, shirts, pants, skirts, accessories, which can be easily styled with any makeup and act as the focal points to flatter the rest of your look.
If you are ready to take on this diverse item of clothing, scroll down to unlock 13 fashion ideas that could inspire you to invest for all year long.
Checkered Dress
A. Tartan Dress+ Black Boots
This is a super versatile and refreshing combo that you can wear for a casual hangout or for dating. For the cold days, you can wear the tartan dress with a leather jacket/denim jacket layered over it and pair with black boots to add a street-chic touch to the outfits.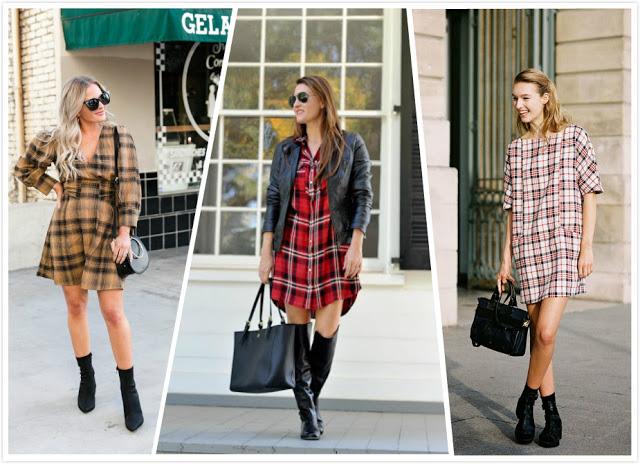 B. Plaid Shirt Dress+ Heels / Sneakers
Actually, a plaid shirt dress can be styled in so many different ways for different occasions. For example, if you want something office-appropriate, try the plaid shirt dress with heels and throw a belt over it to highlight your waist and strengthen your professional vibe.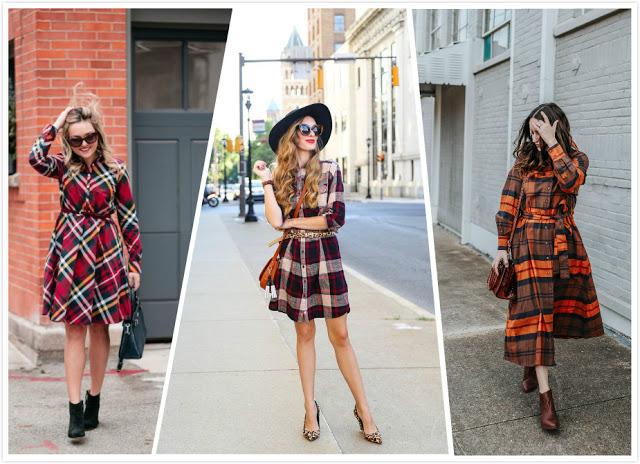 However, if you want a laid-back vibe, a pair of sneakers can instantly translate the office look into daily casual.
Plaid Shirt
A. Plaid Shirt + Tapered Pants
The plaid shirt is the perfect base for any women who don't want to spend time going through their wardrobe every day. You can team it with tapered pants and make your shirt tucked in to get a streamlined silhouette. Or half tuck it for creating a chic but casual vibe with a hint of sophistication.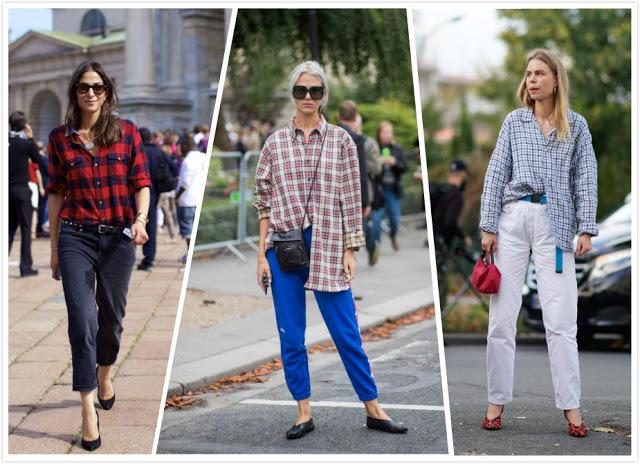 B. Plaid Shirt+ Jeans
An easy way to style your plaid shirt is to wear it with jeans. Both wear it oversized or slim-fitting would never go wrong.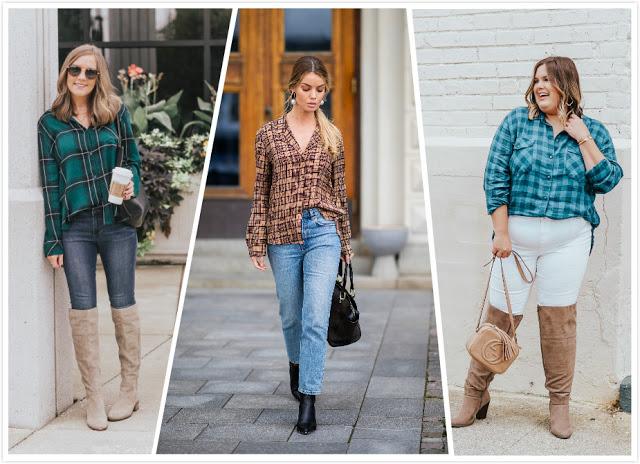 But if you are going to add more creativity to your look, you can simply tie your shirt around your waist or unbutton it over a top and finish the look with a pair of statement shoes, then you are cool to rock and roll.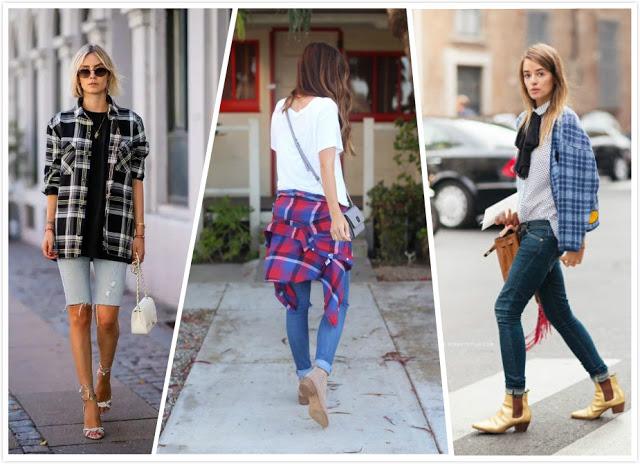 C. Plaid Shirt +Skirt / Shorts
It's one of the most versatile and easy-wear combos, lending itself beautifully to casual wear but also trendy enough to streetwear.  Make no mistake, easy to draw attention to your lower body but also featuring your plaid patterns.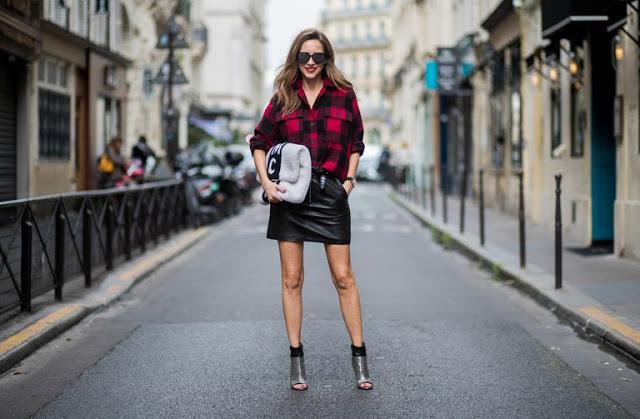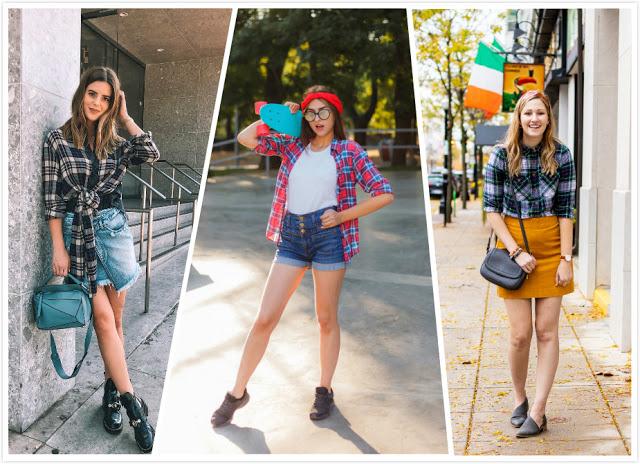 Plaid Bottoms
A. Plaid Pants + Sweater
This common combination of plaid pants and sweaters can take on different forms according to the way you style it out. For example, go for the sweater in neutral tones to keep your look simple in your off-duty routine.
Or keep it chic and relaxed by opting for an oversized sweater, tuck it inside and complete this combo with a pair of statement shoes, which can take your look in a more creative direction.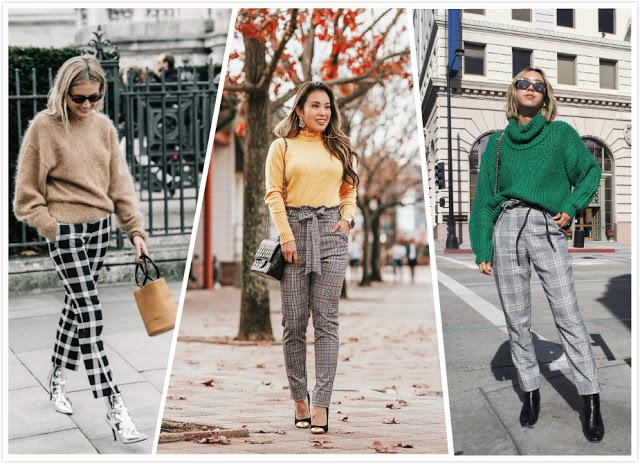 B. Plaid Pants+ Blazer
The combination of plaid pants and blazers is guaranteed to infuse a dose of sophistication into your ensemble. Wear a pair of pumps to highlight your professional vibe in the business occasion. For the routine look,  you can play it down by slipping into a pair of mules or sneakers.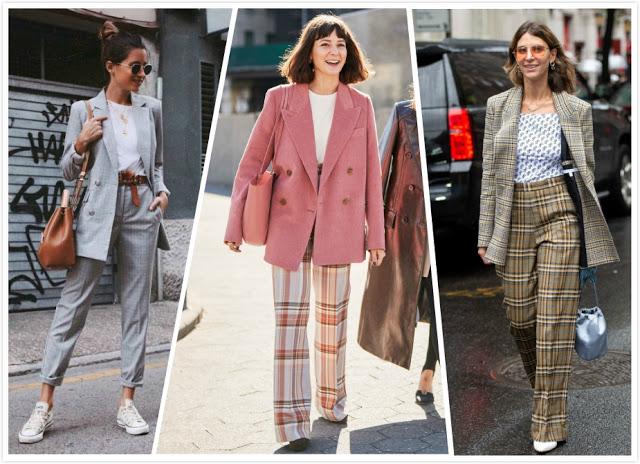 C. Plaid Pants+ Cropped Top
Tartan pants and cropped top combined together is an ultra-cool style for all the fashionistas who like trendy getups that can highlight their individualities. For footwear, you can take a relaxing route with a pair of trainers or sandals.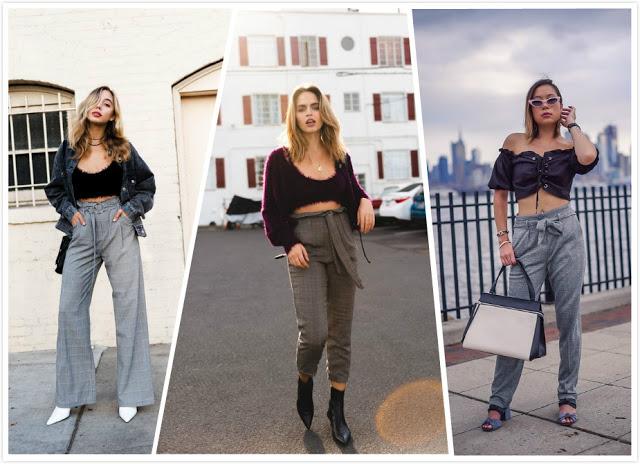 D. Plaid Skirt+ Turtleneck
This combo can create tons of different looks according to your need—you can layer it with a cardigan, teddy coat, leather jacket, blazer to transit well into fall and winter. When it comes to the shoes, ankle boots, thigh boots, sneakers, flats, or pumps are proved to work well with any plaid skirts.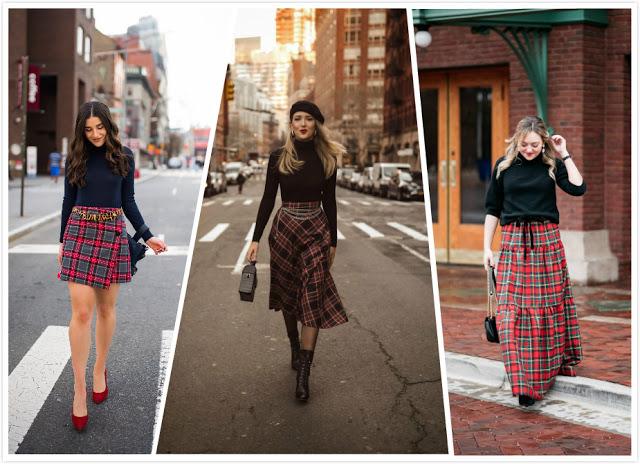 Plaid Outerwear ( Coat/ Cardigan/ Blazer/ Jacket)
A. Plaid Coat+ Plain Dress
Plaid print is easy to make you stand out from the crowd. So when you wear these prints, the first principle is making other outfits simple in case your whole look will become too messy-messy.
If you wear the plaid coat, then I recommend you to take a dress in neutral hues, such as white, black, beige, camel, etc. To add some extra flair to this ensemble, add a pair of sandals or boots to this look.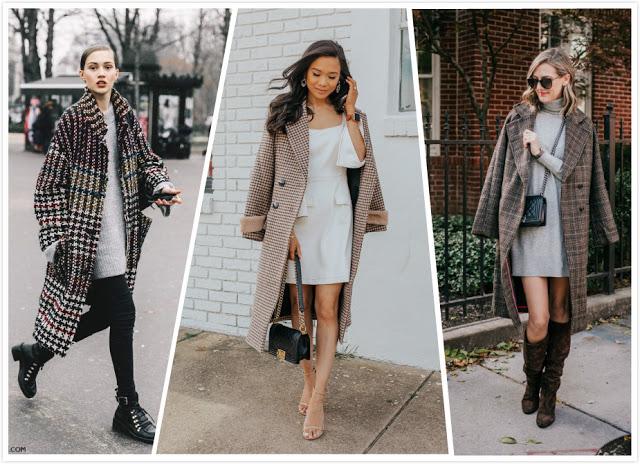 B. Plaid Blazer Sets
This combo is worth adding to your list of indispensable pieces. It can create a variety of styles for different occasions according to your need. When going to the meeting, wear the blazer sets with pumps to enhance your powerful vibe.
A skinny belt will be a welcome accompaniment to finish your look and get a streamlined silhouette. Once you are off duty, transfer your footwear into canvas or athletic shoes to give this getup a more relaxed twist.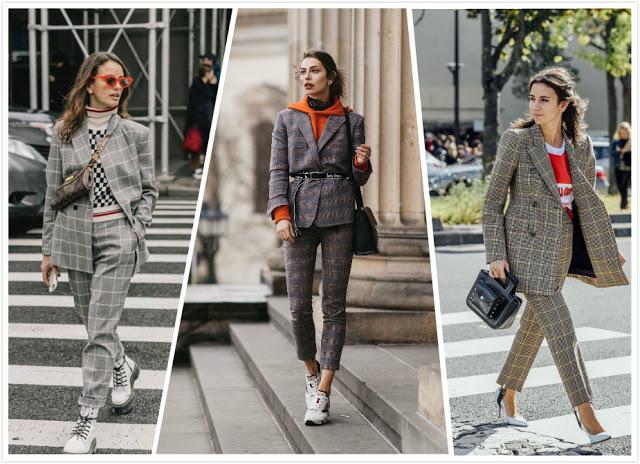 C. Long Plaid Cardigan+ Jeans
This relaxed getup is a foolproof option when you want to look stylish but don't have extra time. Don't be afraid of the footwear, almost all types of shoes can go well with this combination.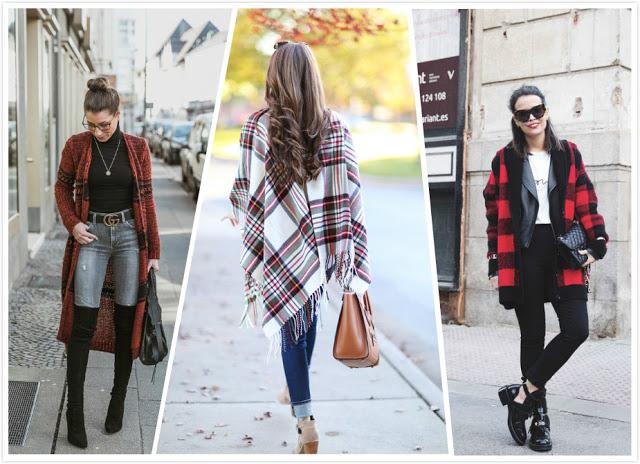 Plaid Accessories ( Scarf/ Bag/Hat/Shoes)
To level up your whole look,  plaid accessories, such as a plaid scarf, hat, bag, or shoes, are absolutely an oomph factor to finish the look.  Here are some outfit ideas for references.