Are you looking for bathroom renovation ideas? Planning to change the whole look, from making it elegant to giving it a boho vibe, it is truly said that sky's the limit when it comes to renovating your (small or big) bathroom. Changes to the house can make a big difference and generate a great deal of excitement as well.
In fact, the kitchen and the bathroom are the two most popular rooms that homeowners tend to renovate. However, remodelling is not the easiest thing in the world since it depends on several factors like the space availability, personal preferences and current trends.
A bathroom needs to be functional hence designing this means having to consider all the requirements like shower, bathtubs, storage space, etc. and also considering the design elements. Accomplishing all this on a tight budget can be quite an ordeal; that is where this article is helpful; it provides an essential guide to remodelling your space. 
Tips for bathroom renovations
Preparation is key to ensuring

good quality bathroom renovations

; this can be done by first imagining the final look and feel of your bathroom.

It is a good idea to form some kind of strategy early which can involve selecting a colour scheme and design theme or style.

Consulting the professionals for advice on innovative designs can ease this process since they bring tons of experience with them.

The professionals have the expertise to transform your ideas into reality and also provide essential advice on how to incorporate all the features you desire with the design of your choice.

A design for a small bathroom should be more functional with less effort spent on the design elements and more on how to include all the basic essentials.

The trick to designing a small bathroom is to opt for special colours and design to make a bathroom look bigger than it actually is.

It is quite common to very look at the lighting arrangements. Placing the lights strategically can make a world of difference during the renovations process.

Do not forget to include sufficient storage space; it is essential to have sufficient space to store daily needs.

The flooring of the bathroom can affect the overall look and feel of the bathroom to a large extent; hence this should be selected with some thought.

Always approach the professionals with a clear objective and a rough idea of the type of design you expect.

Upgrading your bathroom can make a significant difference to your house for the better; however, it is essential to consider the cost of renovations as well to avoid overspending. Preparing a budget well ahead of the renovations can work out highly beneficial.
Cost for renovations
It is necessary to prepare a budget for your renovations irrespective of the size of the bathroom. The cost to renovate is not the same every year hence there are several factors one must consider prior to planning them. In fact, the best place to start your renovations is to check how much you can afford to spend and what you want to achieve.
Some of the common options to finance such a project include paying out of one's pocket, taking a load or from a special fund saved for the project.
Renovations for small bathrooms tend to cost much less, however, if designed well a small bathroom space can also be transformed into something amazing. Planning ahead and saving for your bathroom means one can also transform a small bathroom into something amazing.
The professional renovators have the expertise to create stunning designs for small spaces as well. This includes strategically placing all the essential elements as well as incorporating a good design.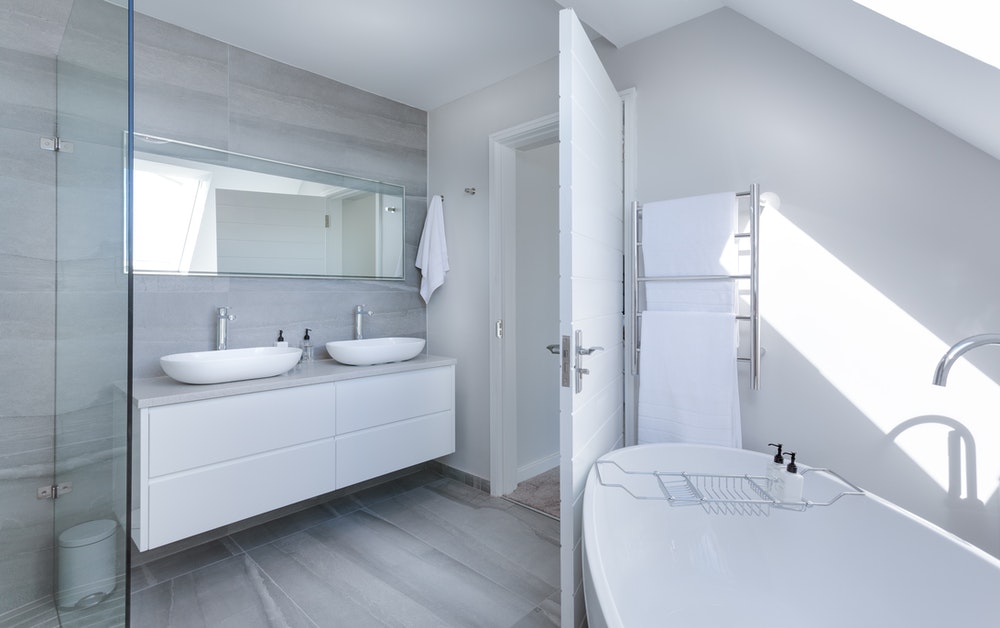 Important statistics and facts
The average cost to renovate a bathroom in Tasmania is $15,167, Victoria is $19,036, New South Wales is $20,933.

The cost of the renovations is greatly affected by the timing of the job as well as the type of renovations; full or partial renovations.

The average cost for budget renovations range from $5000 to $ 15,000; the standard cost to renovate can be between $15,000 to $30,000 while the cost to renovate a premium bathroom would be more than $30,000.
Finding the right people for the job
It is a good practice to do some research over the Internet prior to selecting the best place for bathroom renovations. Search for a bathroom remodelling service that also offers a design service since not all will.
Not all businesses will provide the material as well hence this is something one should consider. Select professionals who have substantial experience and those that are reliable and offer a good service.